In Poland, companies and partnerships may be established in a traditional way, as well as via the Internet (in electronic form). Radkiewicz Lawyers Poland supports entrepreneurs in establishing both partnerships (registered partnership, professional partnership, limited partnership and limited joint-stock partnership) and companies (limited liability company and joint-stock company).
Company registration in Poland – Business Registration Lawyer
Our business registration lawyers offer the following services related to the process of company registration in Poland:
assistance in choosing the form of business in Poland, tailored to the client's individual needs (e.g. in the form of a general partnership, a professional partnership, a limited partnership, a limited joint-stock partnership, a limited liability company, or a joint-stock company);
assistance in choosing the scope of activity, in accordance with the Polish Classification of Business Activity (PKD);
drafting partnership agreements/articles of association;
arranging meetings with a notary public and participation in such meetings;
preparation of other documents required for partnership and company registration in Poland;
filing an application with the registry court, leading to the possibility of conducting business activity in Poland and obtaining a Polish tax identification number (NIP number).
In addition, Radkiewicz Lawyers Poland offers day-to-day legal support to companies and partnerships, including with regard to management board and supervisory board meetings, shareholders' meetings, amendments to partnership agreements, articles of association and internal regulations, as well as the redemption and pledging of shares. We provide advice concerning the protection of minority investors. We support clients in establishing and winding up branches, representative offices, foundations and associations.
Our services include advice regarding corporate mergers, divisions and transformations. We offer consultancy in relation to transactions involving the acquisition of shares, enterprises or individual assets, with a particular focus on legal analysis of business undertakings aimed at identifying potential transaction-related risks.
Poland company formation – Partnership formation
The basic regulations governing the operation of all partnerships are the provisions of the Polish Commercial Companies Code concerning the registered partnership. While all types of partnerships share some characteristics with the registered partnership, there are also features specific exclusively to each of the types.
In order for a registered partnership to be incorporated in Poland, an application must be filed with the registration court (i.e. the district court competent for the partnership's registered office) containing:
the business name of the partnership;
its registered office and address;
its objects;
the names and addresses of the partners;
details of persons authorised to represent the partnership;
the partnership's representation rules.
These are the basic elements of the application. With regard to the other types of partnerships, these positions are modified accordingly, and the scope of the information required for the registration is extended. For example, in case of a professional partnership, apart from the information referred to above, the application must also specify the partners' profession, the details of the holders of the commercial power of attorney (prokura), the members of the management board (if any) and the partners bearing unlimited liability for the partnership's obligations. The application must also be accompanied by the original of the partnership agreement.
Do you need legal advice?
Registered partnership and professional partnership agreements may be executed in a simple written form, while a limited partnership agreement and a limited joint-stock partnership agreement require the form of a notarial deed. However, registration of each partnership via the Internet, may be based on a standard form contract. It is worth noting that all partnerships are formed at the moment of registration and not at the moment of concluding the partnership agreement.
Company incorporation in Poland
Our law firm also supports clients in establishing limited liability companies and joint-stock companies in Poland. Limited liability companies may be registered in an ordinary mode or in a simplified mode – by executing the articles of association in a standard form available in the ICT system. For a limited liability company to be registered, contributions covering its entire share capital need to be made. The body entitled to file for the company's registration with the court is its management board.
The formation of a joint-stock company requires its incorporation, making the contributions covering its entire share capital, establishing its governing bodies (management board and supervisory board) and making an entry in the National Court Register (KRS). The articles of association of a joint-stock company are drawn up in the form of a notarial deed, and the company itself is established when all shares are taken up.
When it comes to company formation in Poland, as of 1 July 2021, we also assist in the registration of a simple joint-stock company. It is a more flexible type of capital company. It was introduced mainly with innovative projects in mind, where expertise and new ideas are often the foundation of success. A simple joint-stock company in Poland may be registered in two ways: in the traditional mode and online. It may also be formed as a result of transformation of another company.
If you are considering company registration in Poland and wonder which type of capital company you should choose, it is worth noting the similarities and differences between them. Some of the similarities include: the existence of share capital (in a simple joint‑stock company it may amount to a token amount of PLN 1), the fact that all capital companies have legal personality and that it is the companies themselves (and not the shareholders) that are liable for their obligations.
However, despite many similarities, there are also important differences between the limited liability company, the joint-stock company and the simple joint-stock company. These include, for example, different requirements concerning the value of the shares, different mandatory governing bodies (in a simple joint-stock company, it is possible to appoint a board of directors replacing the management board and the supervisory board) and different registration modes (a joint-stock company may only be established in the traditional way). When preparing the process of company formation in Poland and choosing the type of entity under which one wishes to operate, it is important to be aware of the similarities and the differences between them.
Comparison between general partnership and limited liability company
From our experience as business lawyers, two of the most popular forms of conducting business in Poland are the general partnership and the limited liability company. Presented below are the main differences and similarities between them:
| | | |
| --- | --- | --- |
| Feature | General partnership | Limited liability company |
| Amount of funds involved | may be small, no minimum amount of contributions required | not high, the minimum amount of share capital is PLN 5,000 |
| Liability for obligations | partners are liable for the partnership's obligations with all their assets | shareholders are not liable for the company's obligations |
| Representation | partnership is represented by the partners | company is represented by its management board which does not necessarily include the shareholders |
| Form of partnership agreement/articles of association (for registration in the traditional way) | ordinary written form | notarial deed |
As outlined above, partners in a general partnership, unlike shareholders in a limited liability company, are liable for the partnership's obligations with all their assets. This is due to the nature of the general partnership, which, not being a body corporate, is linked to its partners. This type of business structure is mainly chosen for small-scale operations. The advantages of a general partnership include lower operating and formation costs (an ordinary written form is sufficient for the execution of the general partnership agreement).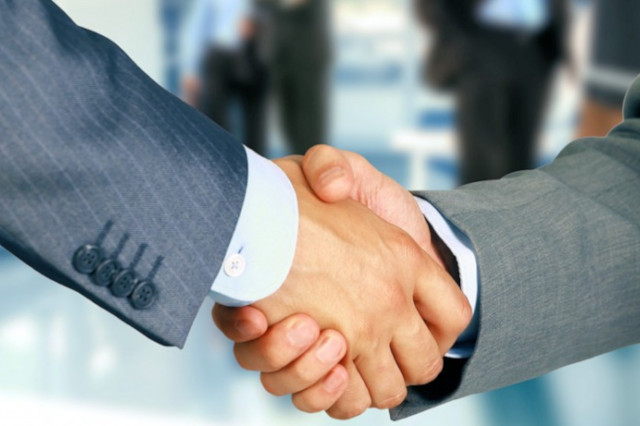 On the other hand, a limited liability company is usually opted for to conduct larger scale operations. The advantage of a limited liability company is that the shareholders cannot be held liable for the company's obligations. This is because the company has a legal personality of its own and is separate from its shareholders. However, it is more costly to run than the general partnership discussed above, primarily due to tax reasons.
In conclusion, a limited liability company is more often chosen by our clients, mainly because under this business structure the shareholders are not liable for the company's debts. A general partnership, on the other hand, tends to be chosen by persons conducting business activity on a smaller scale. Drawing on our experience, at Radkiewicz Lawyers Poland we help our clients choose the type of business entity that best suits their needs.
Poland company formation – Warsaw
To conclude, if you are interested in registering a business enterprise in Poland but you are not sure which type of organisational structure would best suit your needs, or if you want to avoid making a mistake when filling out official forms – given the required formalities to be complied with – do not hesitate to contact Radkiewicz Lawyers Poland. Out team assists clients in the partnership and company registration process. To this end, we draw up partnership agreements and articles of association, prepare the necessary documentation and submit applications to the National Court Register. We help our clients choose the most appropriate legal form for conducting their business activity, considering their individual needs. Contact us – our office is located at 59 Złota Street (00-120) in Warsaw. To reach us by phone, please call: +48 22 489 52 65.
Do you have any questions?
Call us!
+48 22 489 52 65
Company formation in Poland – articles